【 

Nanago

 】
Bursting with regional character: Masumi yeast #7, Nagano rice & yamahai style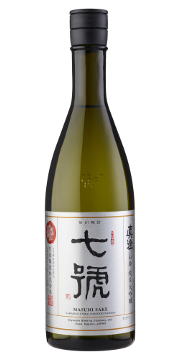 Brewed in the Yamahai style using Masumi's own yeast Number 7 and our local Miyama Nishiki rice, Nanago has a mild fragrance and a full-bodied flavor with well-balanced acidity and a clean finish.
{ 

Master brewer's comments

 }
We created Nanago (number seven) to pay hommage to the number seven yeast that was discovered at Masumi. The Yamahai style gives Nanago its firm acidity, which helps bring its full flavor to a clean finish. It's a sake you can drink all night without getting tired of.
{ 

Food pairing suggestions

 }
Dishes that use butter, cheese, and other dairy products. Root vegetables, mushrooms, dishes with strong, dark flavors.
Name: Nanago
Type: Junmai Daiginjo Nama Chozo
Availability: Year-round
Ingredients: Rice, Water, Koji, Yeast
Rice: Koji: Miyama Nishiki (Nagano Pref.)
Plain: Miyama Nishiki (Nagano Pref.)
Polishing rate: 45%
Yeast: No. 7,House
Alcohol: 16% range
SMV: +1
Acidity: 1.9
Amino acidity: 1.1
Serving temperature: Chilled (10C range)
Storage: Cool, dark

720ml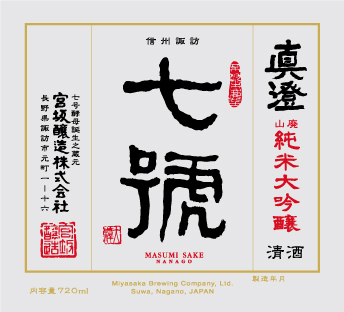 Label translation