Environment
Where we are is who we are
Masumi sake is at heart a product of our place and the people who live here. That place is known as Suwa, a highland basin surrounded by the Yatsugatake "Eight Peaks" Range, Mount Tateshina, and the Kirigamine Highlands. Our sake benefits directly from the region's clean air, pure water, and long cold winters. Beyond what's good for the sake, we take great pride in all else Suwa has to offer: cool, dry summers, natural hot springs, the basin's crown jewel Lake Suwa, and the unique festivals, shrines, and ruins that date from the dawn of Japan's history.
Our beautiful yet fierce environment seems to have etched concern for detail and insistence on quality into our very DNA. In the past the people of Suwa built a thriving silk industry, and the region has since developed into a major center for high tech and precision manufacturing. Suwa is also famous for its agricultural produce and traditional food industries such as miso, kanten, and above all sake!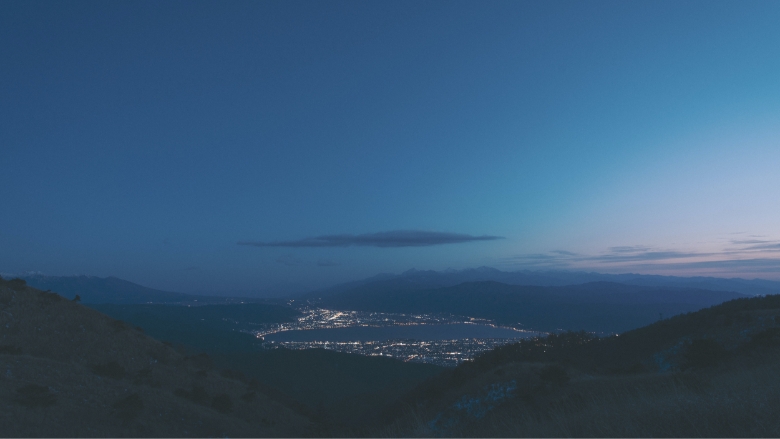 Water
Water quality is the wellspring of sake quality
Masumi is very lucky to source its water directly from the mountains surrounding each of our breweries. The water at our Suwa brewery is from the Kirigamine Highlands, an extension of the Yatsugatake "Eight Peaks" Range, and the water at our Fujimi brewery is from Nyukasa mountain in the Southern Japan Alps.
The water is naturally filtered through the mountains and drawn directly from our own wells. Our water is low in minerals and imparts a soft, light, and flavorful character to all our sakes.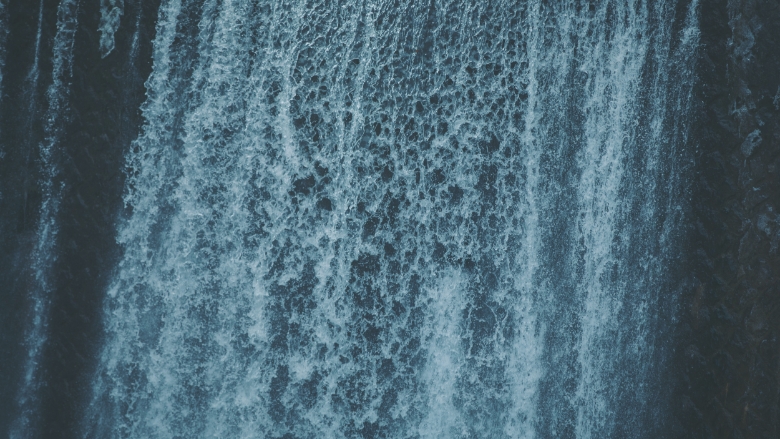 Rice
Sake is the joint creation of sake makers and rice farmers
Because we believe that sake is the joint creation of sake makers and rice farmers, we use only newly harvested rice of highest quality from trusted growers. We polish this rice slowly and carefully in our own polishing plant to ensure the best results. Currently, 80% of our rice is grown in our own Nagano Prefecture, and 20% is grown further to the southwest, in Hyogo Prefecture.
Variety: Miyama Nishiki
Prefecture: Nagano
Area: Kami Ina / Azumino / Daihoku
Nagano's most famous sake rice variety. With a hardiness born of Nagano's cold alpine environment, it is grown throughout Japan's northeast, and has become the third most commonly used sake rice in Japan. Miyama Nishiki has a flinty minerality with a clean and sharp character.
Variety: Hitogokochi
Prefecture: Nagano
Area: Kami Ina
A hardy, alpine rice variety with large grains and ample starch at its core. Masumi often uses this rice to make koji rice malt.
Variety: Sankei Nishiki
Prefecture: Nagano
Sankei (mountain blessing) Nishiki is the newly developed heir apparent to Miyama (beautiful mountain) Nishiki. It has a full-yet-clean character that is rapidly growing in popularity.
Variety: Kinmon Nishiki
Prefecture: Nagano
Area: Kijima Daira
Grown in just a few locations, this variety has a clear and rich character that makes it as highly-prized as it is rare.
Variety: Yamada Nishiki
Prefecture: Hyogo
Area: Yamakuni
Often called the "king" of sake rice, Yamada Nishiki has a soft, full character that has made it the most popular sake rice variety in Japan.
Variety: Aiyama
Prefecture: Hyogo
Area: Yoshikawa
Grown in only one location in Hyogo, Aiyama imparts a subtle combination of sweetness and acidity to any sake it touches.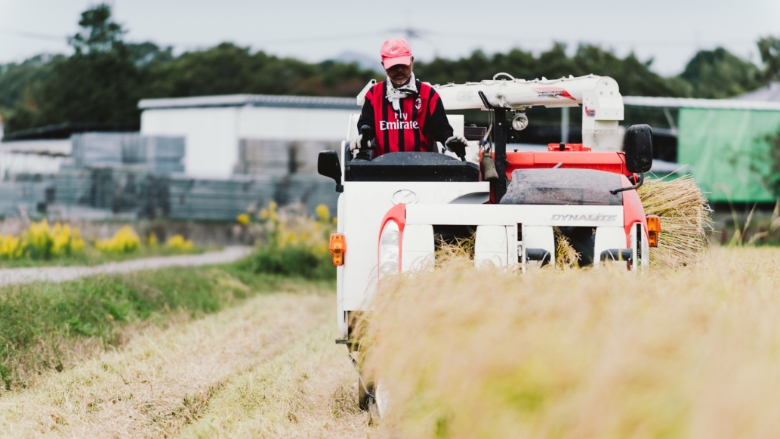 Yeast
Magical microbes
Masumi's "Yeast Number Seven" has been very lucky indeed
Basically, sake is created when yeast, tiny microbes only 5 microns from tip to tail, convert sugar to alcohol. But yeast that can create delicious sake are very rare; until the Meiji period (1868-1911) yeast selection was left up to nature, and often ended up in failure. Then, in 1904 the Ministry of Finance's National Research Institute of Brewing started a program to identify superior yeast varieties and make them available to the nation's sake makers. Thanks to this "Brewing Association Yeast" program, the quality of sake has increased by leaps and bounds.
In 1946, Masumi swept the top awards at the regional and national sake appraisals, which got the attention of the brewing institute's yeast scientist, Dr. Shoichi Yamada. Dr. Yamada visited us and confirmed the presence of a very fine yeast in the fermentation tanks. "Brewing Association Yeast Number Seven" soon became the favorite of brewers across the nation and remains even today the most widely used sake yeast in the world.
Back to our roots with No. 7
By the economic boom of the 1980's, Japan's food culture had shifted toward stronger, richer flavors, and this was reflected in the growing popularity of fruity, sweet, and strong sake that relied on newly developed, highly aromatic yeast varieties.
While Masumi's main yeast remained its famous Number Seven variety during this period, it also branched out into these newer Brewing Association high-fruit yeasts, and in the following decades the use of such yeast threatened to overtake that of Number Seven even at Masumi.
Fast-forward to the 2010's, and a new generation of Masumi brewers began to recognize that the trend away from Number Seven Yeast was endangering a core element of the brewery's identity, and so they started to develop newer yeast varieties based on Number Seven that could provide a wider range of flavor characteristics without resorting to outside yeast. By 2019, the company committed itself to returning to its roots by using only its own, proprietary strains of the Number Seven Yeast.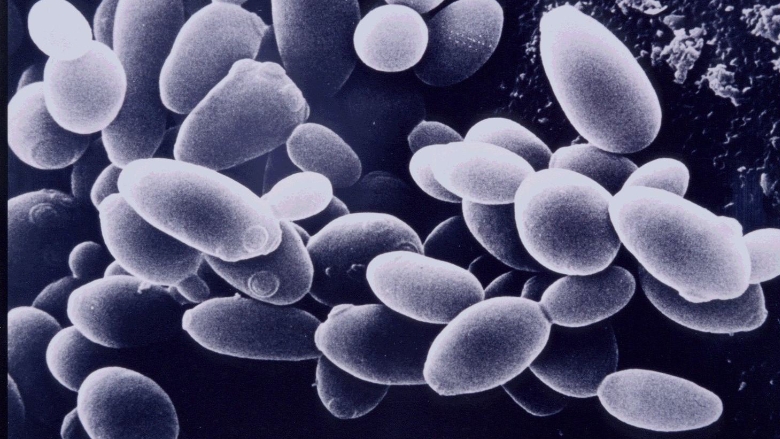 Brewers
Scientists and farmers
Even the purest water, the best rice, and the newest brewing facilities cannot produce great sake without highly experienced and skilled people running the show. Our brewing team is made up of people trained in biology and fermentation science working alongside farmers who really know how to grow things.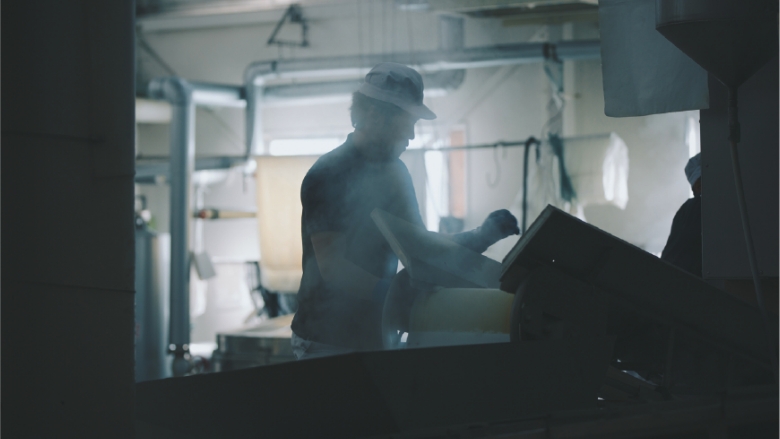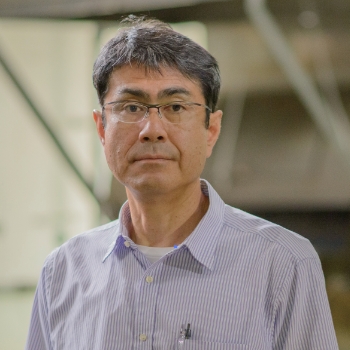 Executive Master Brewer
Kenji Nasu
What's your role as master brewer?
Get people to work together to make good sake. Direct the actions of the workers at each step of the process to create the kind of sake that was intended. Make the brewery a fun and relaxed environment to work in.
1962 Born in Nagano Prefecture
2004 Appointed Suwa Brewery Master Brewer
2009 Named "Nagano Master Craftsman" by the prefectural government
2013 Appointed Head Master Brewer
2020 Appointed Executive Master Brewer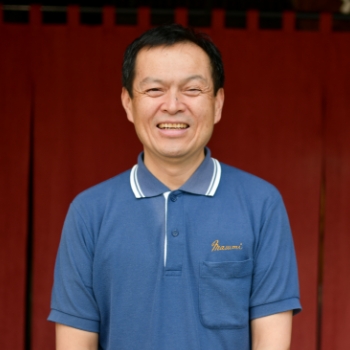 Head Master Brewer
Kazuyuki Hirabayashi
What's your role as master brewer?
Grasp the entire brewing process, and guide the brewing staff to achieve the sake type and quality that was aimed for. Prepare the brewery environment and the equipment necessary to achieve those aims.
1962 Born in Nagano Prefecture
2004 Appointed Fujimi Brewery Master Brewer
2013 Appointed Suwa Brewery Master Brewer
2018 Named "Nagano Master Craftsman" by the prefectural government
2020 Appointed Head Master Brewer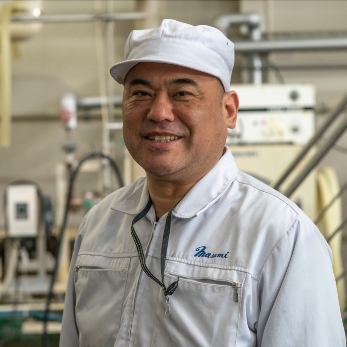 Fujimi Brewery Master Brewer
Atsushi Nakano
What's your role as master brewer?
Create a brewery environment that is easy to work in.
Trust the skill and experience of the brewing staff and let them do their work. Point the staff toward new techniques and new aims.
1968 Born in Nagano Prefecture
2013 Appointed Fujimi Brewery Master Brewer
Breweries
Where nature meets nurture
Suwa Brewery
Masumi's original kura, or brewery, still operates at Suwa Moto-machi, where the ancient Koshu Kaido road meets the road leading up to the Kirigamine Highlands. This area is also called Shimizu-machi, or Clear Water Village, and for good reason. From before the Edo Period (1600-1868), sake breweries, drinking places, and tea shops lined the roads in this area, and the famed Gozensui, the water used to make the local lord's tea, still flows from the nearby Akiba Jinja Shrine.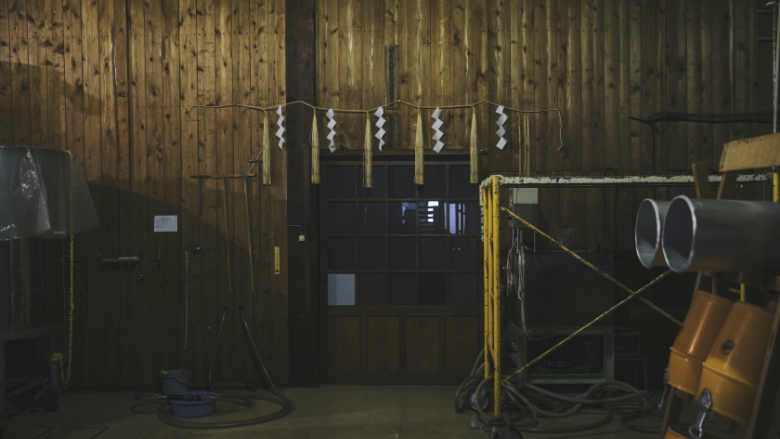 Fujimi Brewery
Masumi's string of gold medals and the widening popularity of its Yeast Number Seven caused sales to sky-rocket, and so in the 1970's a plan was hatched to build a new brewing facility in the nearby mountain district called Fujimi. Nearly ten years in the making, Fujimi brewery started production in 1982. The brewery is situated on the flanks of the Southern Japan Alps at an elevation of nearly 1000 meters, and has a commanding view of the Yatsugatake "Eight Peaks" Range.
The brewery was located there because of the clean mountain environment, the abundant pure water, the long-cold winters that are perfect for superior sake production….and the fact that many of the brewery workers are from farming families in the area.
Fujimi brewery also houses our rice polishing plant, shochu distillery, and amazake malted rice drink factory. While it has become Masumi's main production center with constant improvement to the technology and brewing equipment, the core of the brewing work remains as it is at the old wooden Suwa brewery—a labor of love performed by skilled hands and strong hearts.