Yuzu Liqueur
Made with yuzu citrus juice, sugar, and Masumi SUMI Shochu. Refreshing and delicious!
"Yuzushu" Yuzu Liqueur
14% alcohol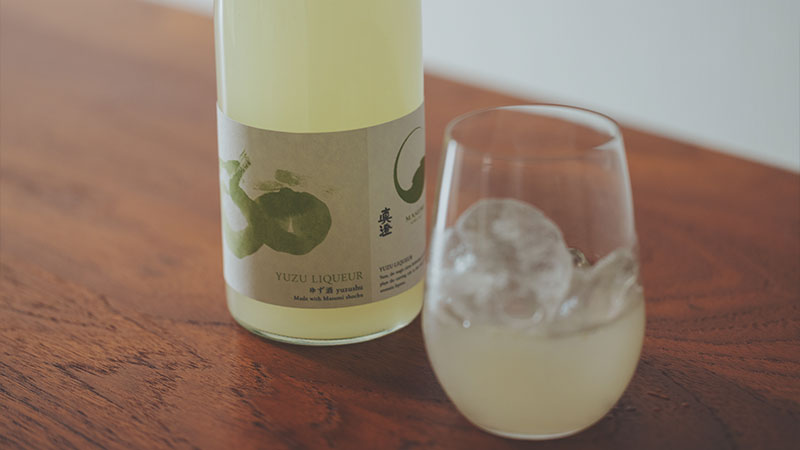 Yuzu, the magic citrus freshening up many Japanese dishes, plays the starring role in this sweet & tangy, delightfully aromatic liqueur. Great as an aperitif, or after a meal. Wonderful with dark chocolate desserts.
Name

"Yuzushu" Yuzu Liqueur
Type

Liqueur
Availability

Year-round
Ingredients

Masumi SUMI Shochu, yuzu citrus juice, sugar
Alcohol

14%
Serving temperature

Straight, rocks, mixed with sparkling water
Storage

Cool and dark
Volumes