Yumedono
(Palace of Dreams)
Yumedono (Palace of Dreams), an ancient masterpiece of Buddhist architecture, has been the name of Masumi's best sake for over a century. Brewed with top-grade Yamada Nishiki rice and Masumi Number Seven Yeast, then drip-filtered one drop at a time, this masterpiece of the brewer's art will usher you into a sensory palace of dreams.
Junmai Daiginjo
Masumi No. 7 Yeast
Rice polished to 35% remaining
15% alcohol
Shizuku drip filtered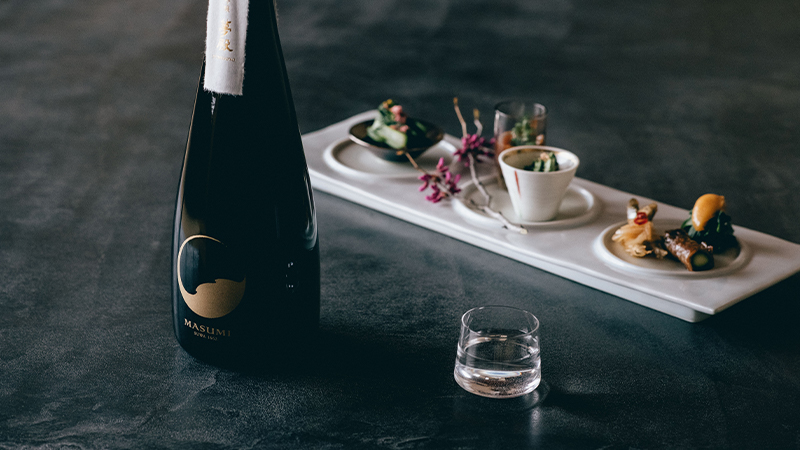 Sommelier Motohiro Okoshi Comments
Tasting
Aromas of white peaches, bananas, citrus with floral accents…brilliant yet elegant aroma.
A mild sweetness harmonizes with a well-structured complex of flavors from beginning to end.
The texture is velvety, and there is a beautiful interplay between the sake's overall clarity and an intentionally blurred umami that is allowed to linger through a long finish.
Pairing
Steamed shrimp gyoza, salt-crusted snapper, scallop carpaccio.
To complement this sake's refined and clear umami, it is best to pair with simply prepared, umami-rich ingredients.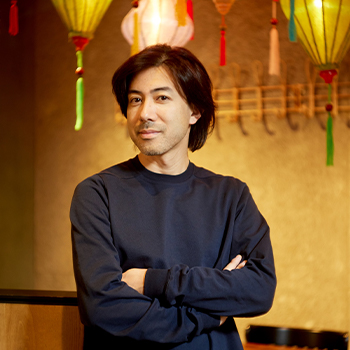 Sommelier Motohiro Okoshi Profile
1976 Born in Sapporo, Hokkaido
Motohiro studied viniculture and winemaking for three years in France. Upon receiving his diploma, he returned to Japan and became sommelier at the celebrated Ginza L'ecrin restaurant. He then set out as an independent sommelier and wine taster, gaining experience as a consultant and educator for wineries and restaurants both within Japan and around the world. His logical and precise approach to wine and sake appreciation and pairing has made him one of Japan's premier drinks professionals. He has since expanded his focus to become the owner of the highly reviewed "An Di" and "An Com" modern Vietnamese restaurants in Tokyo, where he showcases his masterful understanding of how to pair wines and sakes with cuisine inspired by both Asian and European food cultures.
Name

Yumedono (Palace of Dreams)
Type

Junmai Daiginjo Genshu
Availability

Year-round in limited quantities
Ingredients

Rice, water, koji, yeast
Rice

Yamada Nishiki, Aiyama (both Hyogo Pref.)
Polishing rate

35% remaining
Alcohol

15%
Serving temperature

Chilled
Storage

Cool and dark
Volumes