Yawaraka Type-1
Soft and gentle junmai ginjo.
Junmai Ginjo
Masumi No. 7 Yeast
Rice polished to 55% remaining
12% alcohol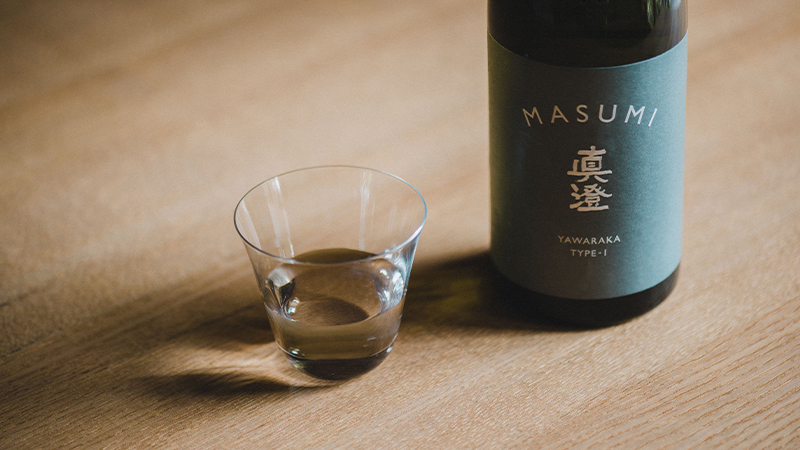 Yawaraka Type-1 retains the character of a well-balanced junmai ginjo at a softer 12% alcohol. Fruit blend fragrance, light mouth-feel with rounded plum accents building from cup to cup. Pairs well with fresh greens, salads w/citrus accents, grilled shrimp & chicken, fresh young cheese.
Name

Yawaraka Type-1
Type

Junmai Ginjo
Availability

Year-round
Ingredients

Rice, water, koji, yeast
Rice

Miyama Nishiki (Nagano Pref.), Yamada Nishiki (Hyogo Pref.)
Polishing rate

55% remaining
Alcohol

12%
Serving temperature

Best chilled, good warm
Storage

Cool and dark
Volumes