Tsukikoshi
Tsukikoshi revives an ancient and little-known technique for filtering the mash that protects the sake from oxidation and preserves its natural effervescence.
Junmai Ginjo Nama Genshu
Masumi No. 7 Yeast
Rice polished to 55% remaining
15% alcohol
Unpasteurized, undiluted, unapologetic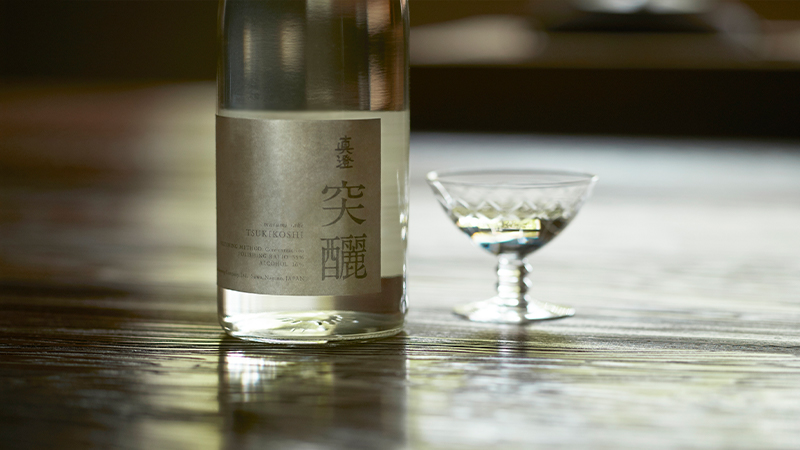 Tsukikoshi is filtered through specially designed tubes placed in the mash tank; this prevents oxidation and preserves the natural effervescence of fermentation. The result is a vibrant sake with fresh aromas of peaches and apples, and a delightfully nose-tickling fizziness. Pairs well with sashimi, raw oysters, green salads with citrus accents, and young cheese.
Name

Tsukikoshi
Type

Junmai Ginjo Nama Genshu
Availability

March release in limited quantities
Ingredients

Rice, water, koji, yeast
Rice

Undisclosed
Polishing rate

55% remaining
Alcohol

15%
Serving temperature

Deeply chilled
Storage

Refrigerate
Volumes