Masumi Sparkling
Bottle-fermented like sparkling wine, Masumi Sparkling combines fine bubbles and crisp acidity with the mild sweetness and deep umami of sake. Offered in extremely limited quantities, perfect for black-tie occasions and special celebrations.
Junmai Ginjo
Masumi No. 7 Yeast
Rice polished to 55% remaining
12% alcohol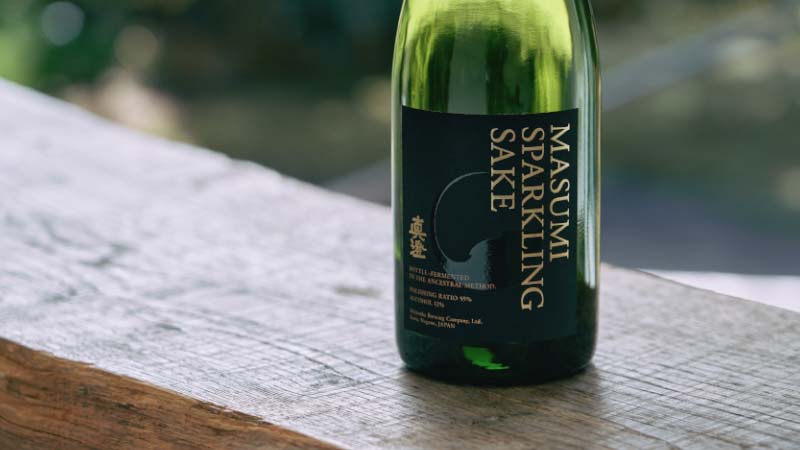 Masumi Sparkling breaks new ground by combining centuries-old techniques from the wine and the sake worlds. Its melange of fine bubbles and wine-like acidity with sake's savory umami and lactic notes breaks free from traditional pairings; it goes equally well with western favorites like raw oysters or aged cheese, and with Japanese cuisine from sashimi to salt-grilled fish.
Name

Sparkling
Type

Junmai Ginjo
Availability

Year-round in extremely limited quantities
Ingredients

Rice, water, koji, yeast
Rice

Undisclosed
Polishing rate

55% remaining
Alcohol

12%
Serving temperature

Deeply chilled
Storage

Cool and dark
Volumes