Okuden Kanzukuri
A comfortable junmai that brings richness and balance to your daily table.
Junmai
Masumi No. 7 Yeast
Rice polished to 70% remaining
15% alcohol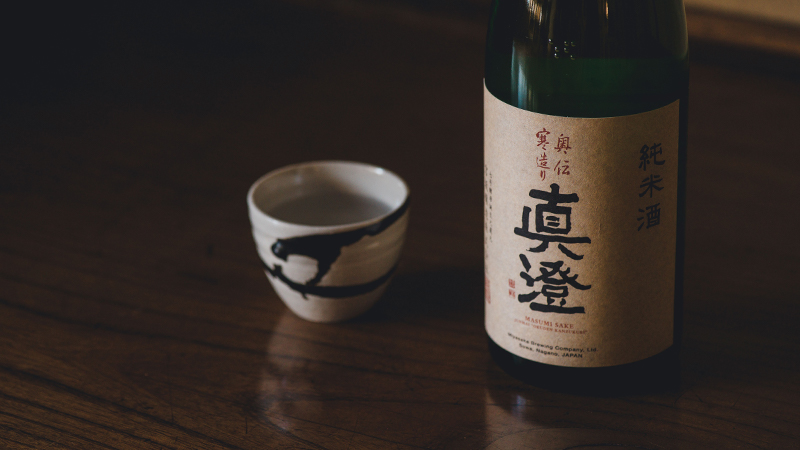 Mellow and mild-mannered in all aspects, with subtle aromas of fruit and cereal, and flavors balanced on rice's sweetness, acidity, and the savory aspects of sake. Pair cool or warm across a wide range of Japanese comfort foods like grilled fish, yakitori, sukiyaki, nabe hotpots, and equally comfortable western fare like BBQ ribs, grilled poultry or meats and rich stews.
Name

Okuden Kanzukuri
Type

Junmai
Availability

Year-round
Ingredients

Rice, water, koji, yeast
Rice

Sankei Nishiki, Miyama Nishiki, Hitogokochi (all Nagano Pref.)
Polishing rate

70% remaining
Alcohol

15%
Serving temperature

Best warm, good chilled
Storage

Cool and dark
Volumes
Label translation