Karakuchi Kiippon
Our black label sake has undergone constant improvement from its very beginnings. A superbly balanced dry sake.
Junmai Ginjo
Association No. 1801 Yeast, Masumi No. 7 Yeast
Rice polished to 55% remaining
15% alcohol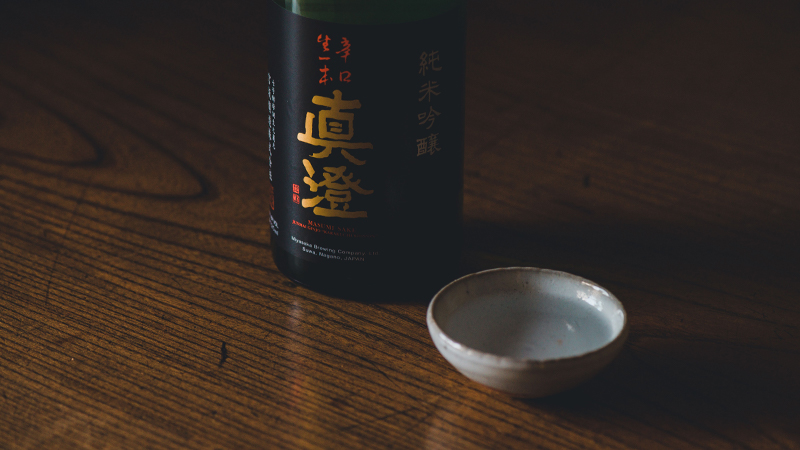 Karakuchi Kiippon is Masumi's long-time favorite dry sake, with an aroma reminiscent of young Fuji apples leading to a surprisingly flavorful balance of subtle sweetness, acidity, and an astringency that leaves the palate clean and dry. Pair with dark meat fish, vegetables--especially astringent elements like asparagus, artichoke, & rucola.
Name

Karakuchi Kiippon
Type

Junmai Ginjo
Availability

Year-round
Ingredients

Rice, water, koji, yeast
Rice

Yamada Nishiki (Hyogo Pref.), Hitogokochi, Miyama Nishiki (both Nagano Pref.)
Polishing rate

55% remaining
Alcohol

15%
Serving temperature

Best chilled, good warm
Storage

Cool and dark
Volumes
Label translation