Hiyaoroshi
(Sleeping Beauty)
Awakened for autumn, beautifully fresh and gracefully aged.
Yamahai
Junmai Ginjo
Masumi No. 7 Yeast
Rice polished to 55% remaining
15% alcohol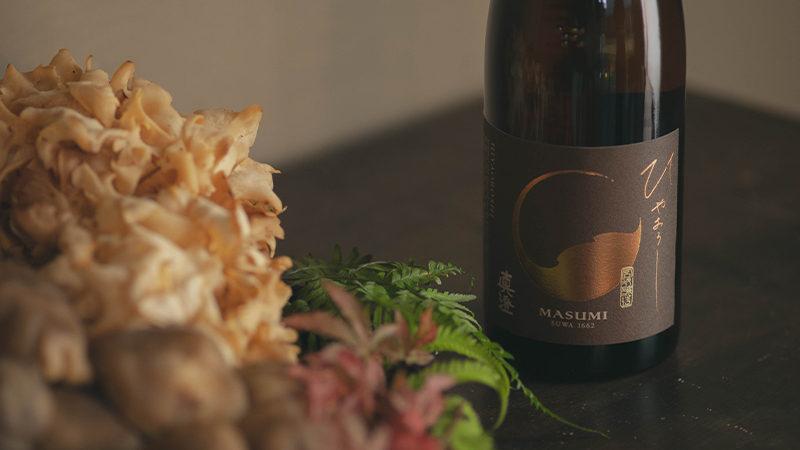 Hiyaoroshi (literally "cool release") is made in March, kept fresh in cool storage til summer's end, and then awakened in autumn. Mild fruit aromas drift above the acidity, sweetness, and savory finish of a well-matured junmai ginjo yamahai. Great with rich, autumn food like red-meat fish and shellfish, stewed mushrooms and root vegetables, roast pork and beef, cured meat and poultry. Also good with dairy and cheese dishes.
Name

Hiyaoroshi (Sleeping Beauty)
Type

Junmai Ginjo Yamahai
Availability

September to December
Ingredients

Rice, water, koji, yeast
Rice

Yamada Nishiki (Hyogo Pref.), Miyama Nishiki, Hitogokochi (both Nagano Pref.)
Polishing rate

55% remaining
Alcohol

15%
Serving temperature

Chilled, room temperature, warm
Storage

Cool and dark
Volumes