Ginsen
Easy-drinking sake for the daily table.
Futsushu (standard table sake)
Masumi No. 7 Yeast
Rice polished to 70% remaining
15% alcohol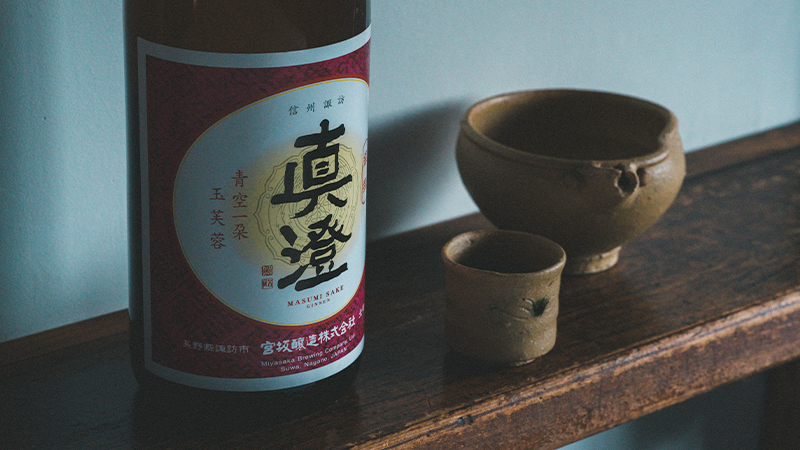 A favorite in the Nagano area, Ginsen has a light yet flavorful character with a touch of sweetness that mellows into umami at the finish. Pair with Japanese comfort food like grilled fish, yakitori, teriyaki, sukiyaki, and nabe hotpots.
Name

Ginsen
Type

Futsushu
Availability

Year-round
Ingredients

Rice, water, koji, yeast, distilled alcohol
Rice

Miyama Nishiki, Hitogokochi (both Nagano Pref.)
Polishing rate

70% remaining
Alcohol

15%
Serving temperature

Lightly chilled to gently warmed
Storage

Cool and dark
Volumes
Label translation