Arabashiri
(First Run)
The first sake of the brewing season. Fruit aroma and a brilliant acidity make this sake clean and fresh.
Junmai Ginjo
Masumi No. 7 Yeast
Rice polished to 55% remaining
17% alcohol
Unpasteurized, undiluted, unapologetic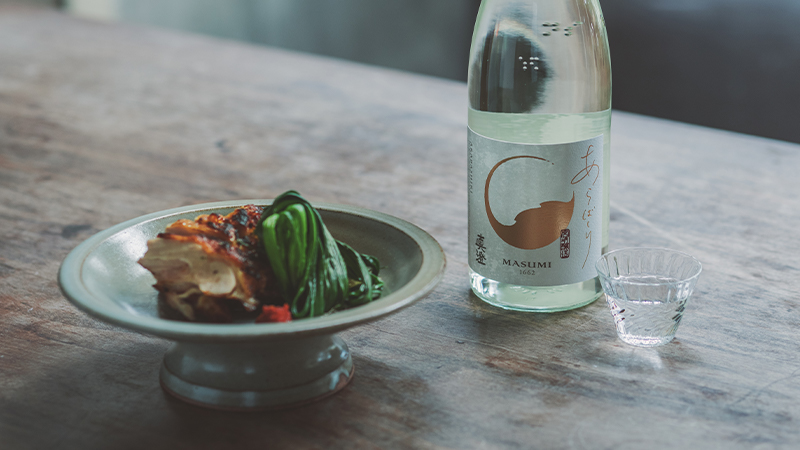 Fresh and punchy with sweet and tangy fruit elements and a clean, crisp backstop. Has the undiluted strength to pair with rich winter foods like miso-marinated fish, dark meat stews, and pasta with heavy cream or cheese sauces, but also has the fresh acidity to go with citrus salads or ceviche.
Name

Arabashiri (First Run)
Type

Junmai Ginjo Nama Genshu
Availability

November to April
Ingredients

Rice, water, koji, yeast
Rice

Sankei Nishiki, Hitogokochi, Miyama Nishiki (all Nagano Pref.)
Polishing rate

55% remaining
Alcohol

17%
Serving temperature

Chilled
Storage

Refrigerate
Volumes
1800ml, 1500ml, 720ml, 300ml