【 

Arabashiri

 】
The first new sake of the brewing year.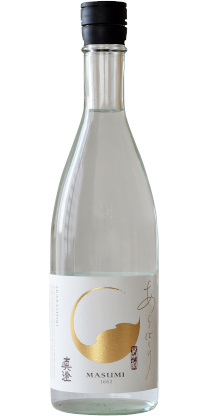 A limited winter bottling, fresh and punchy without pasteurization or dilution. Sweet and tangy fruit elements with a clean, crisp backstop make this a great pairing with rich winter foods.
{ 

Master brewer's comments

 }
Fruit aroma and a brilliant acidity make this new sake clean and fresh. Unpasteurized, it will grow in sweetness and depth with time.
{ 

Food pairing suggestions

 }
Fish marinated in sake kasu or koji; foods made with cheese and other dairy products
Name: Arabashiri
Type: Junmai Ginjo Nama Genshu
Availability: November to April
Ingredients: Rice, water, koji, yeast
Rice:

Sankei Nishiki, Hitogokochi (both Nagano Pref.)
Polishing rate: 55%
Yeast: Masumi No. 7, house
Alcohol: 17%
SMV:
Acidity:
Amino acidity:
Serving temperature: Chilled
Storage: Refrigerate
•1.8L •1.5L  •720ml  •300ml