【 

Plum Liqueur

 】
Plums, sugar, & Masumi shochu: simply delightful!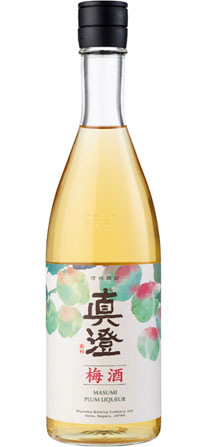 Bursting with plum fragrance yet offering a refreshingly light and tangy taste.
{ 

Master brewer's comments

 }
We take plums, sugar, and our shochu and steep it all for about two years. Simple ingredients result in this incredibly fragrant yet light and easy to drink liqueur.
{ 

Food pairing suggestions

 }
Great as an aperitif, or after a meal. Wonderful with dark chocolate desserts.

Name: Plum Liqueur
Type: Shochu-base fruit liqueur
Availability: Year-round
Ingredients: Masumi shochu, sugar, Japanese plums (Gunma Pref.)
Rice:
Polishing rate:
Yeast:
Alcohol: 14%
SMV:
Acidity:
Amino acidity:
Serving temperature: Straight, on-the rocks, frozen
Storage: Cool, dark
720ml / 300ml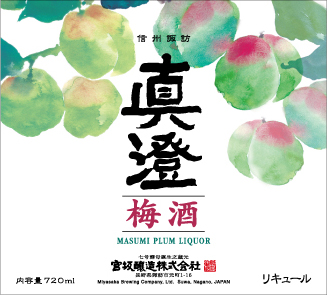 Label translation