【 

Masumi Sparkling

 】
Junmai ginjo sake bottle-fermented in the traditional method.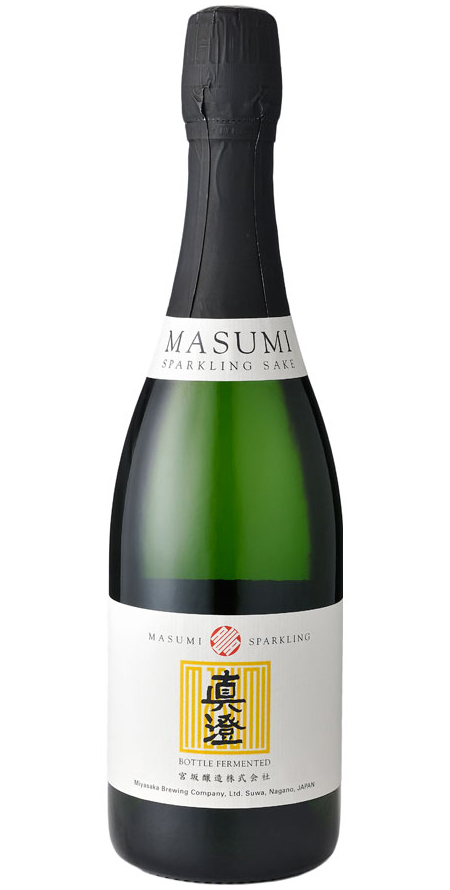 Second fermentation in bottle gives Masumi Sparkling a fine bubble structure not found in gas-injected sake. Aged for nearly two years for a well-balanced and smooth character.
{ 

Master brewer's comments

 }
Our sparkling sake is a good match with Japanese food.
{ 

Food pairing suggestions

 }
Best when well chilled. Serve in crystal. Perfect pairing for Japanese cuisine.
Name: Masumi Sparkling
Type: Sparkling Junmai Ginjo
Availability: Year-round
Ingredients: Rice, water, koji, yeast
Rice:

Kinmon Nishiki (Nagano Pref.)
Polishing rate: 55%
Yeast: Undisclosed
Alcohol: 12%
SMV: -49
Acidity: 5.9
Amino acidity: 1.6
Serving temperature: Well chilled (under 10C)
Storage: Cool, dark