【 

Namazake

 】
Made with Masumi's No. 7 yeast, turns even non-sake drinkers into instant fans.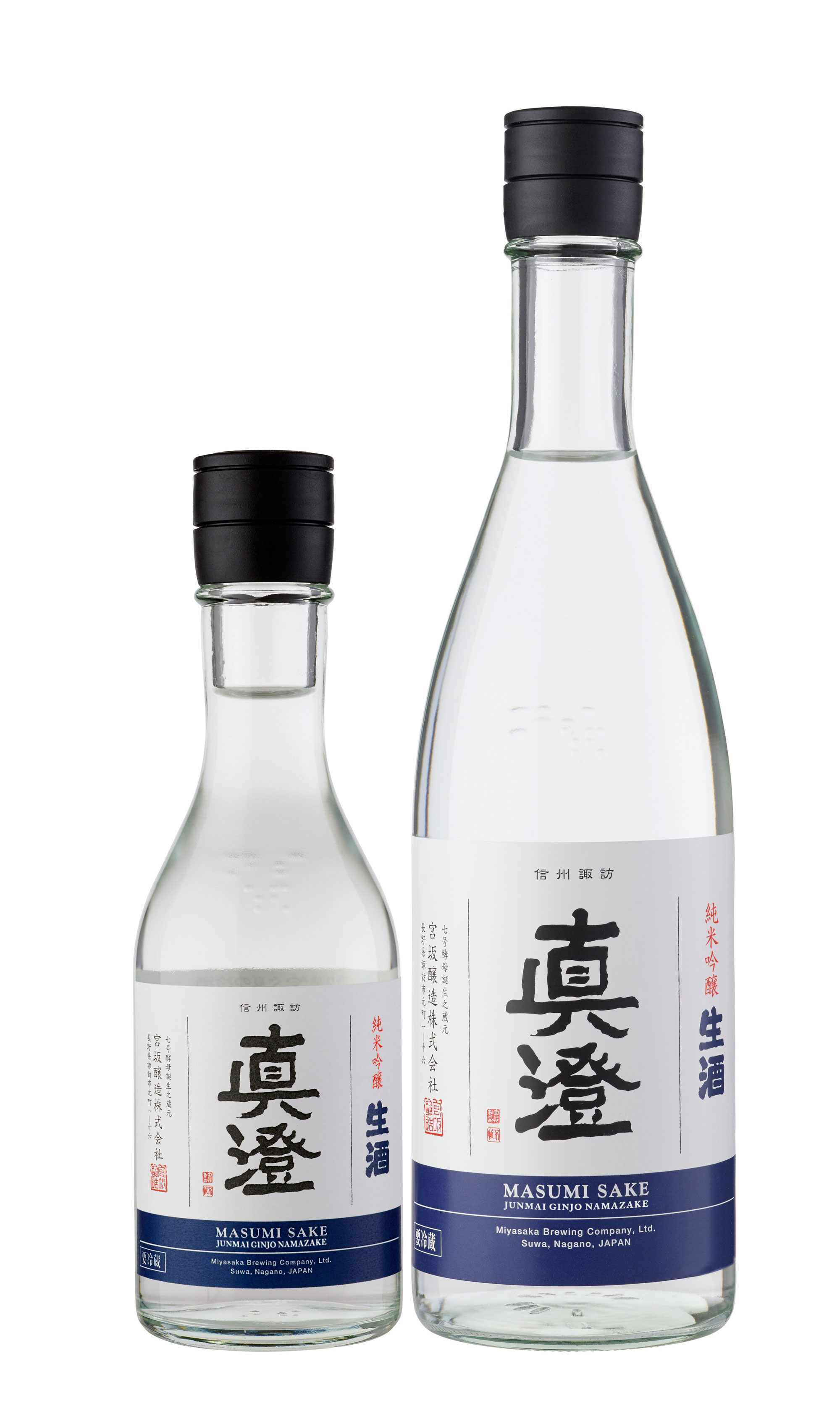 Our summer fresh junmai sake, opens with a mildly fruity aroma and taste, then closes with a clean, dry finish.
{ 

Master brewer's comments

 }
This year's Namazake shows number seven yeast's gentle fruit aromas very beautifully; it seems more like a ginjo-class sake in character, and is clean and fresh at the finish. This unpasteurized brew will become sweeter with time, so enjoy it as it develops over the summer.
{ 

Food pairing suggestions

 }
Fresh salads, grilled meats, foods with Japanese spices like ginger, wasabi, and yuzu pepper.
Name: Namazake
Type: Junmai Ginjo Nama
Availability: April to September
Ingredients: Rice, water, koji, yeast
Rice:

Miyama Nishiki (Nagano Pref.), Hitogokochi (Nagano Pref.)
Polishing rate: Koji rice 55%; plain rice 55%
Yeast: No. 7
Alcohol: 14% range
SMV: +1
Acidity: 1.6
Amino acidity: 0.7
Serving temperature: Chilled
Storage: Refrigerate

720ml / 300ml